A snowmobile raid to discover QUEBEC?
Here is Expe Aventure Motoneige
In partnership with the Auberge Chez Ignace, we offer star or itinerant snowmobile tours on marked trails accessible to all.
A la carte proposals ranging from a few days to a week or more.
You have three options: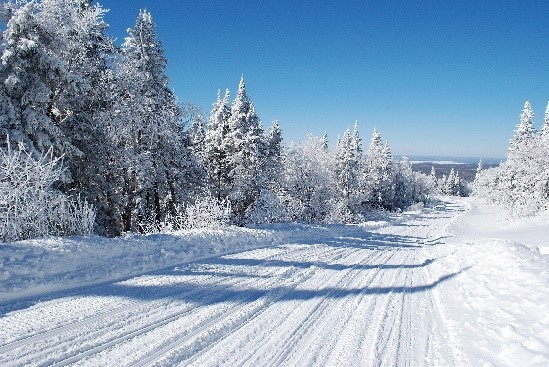 In star with return every evening at the Auberge "Chez Ignace".
By roaming with change of accommodation every day.
For multi-activity stays: snowmobiling - dog sledding - snowshoe walking for half or full day.
You will discover the snowmobile and the joys of driving. Raids accessible to all!
Our rates are based on double occupancy room, 1 person per snowmobile, full accommodation, equipment, and fuel.
Contact us for 2 people by snowmobile or single room.
These rates do not include air transportation.
We support you in the organization and development of your snowmobile raid on different circuits departing from the inn Chez Ignace. You will be picked up at Montreal-Trudeau Airport (YUL) by the transporter « l'Étoile du Nord » who will take you to the Inn.
Please note, depending on the weather or the trail conditions, some stages may be modified.
Tours available
Package Multi Activities : 500 Km starting at 2023 prices soon CAD per person
Package in star : 700 Km starting at 2023 prices soon CAD per person
Package in roaming 800 Km starting at 2023 prices soon CAD per person
Package in roaming 1100 Km starting at 2023 prices soon CAD per person
Package in roaming 1200 Km starting at 2023 prices soon CAD per person
---
Our partners: